IMDB movie ratings
Made a basic web application with R and Shiny that plots various graphs about IMDB movie ratings. Available here.
R: a programming language used mainly for statistical computation.
Shiny: a web application framework for making R scripts interactive and shareable on the web. No prior knowledge of web development is necessary, but being familiar with the R language is required.
IMDB is an internet movie database. Their data is available at http://www.imdb.com/interfaces.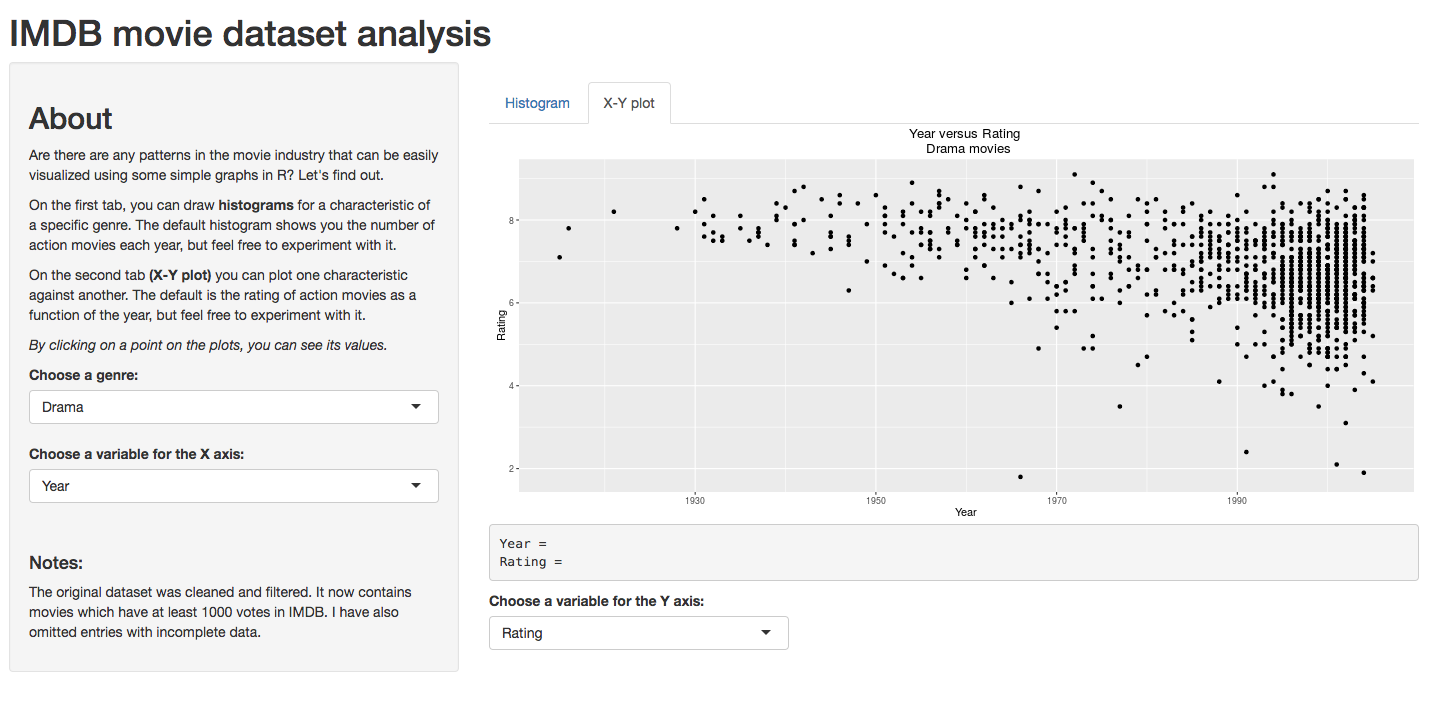 Written on July 4, 2016
---