A command-line interface for your Kindle clippings
I wrote a simple command line application for evoking quotes ('clippings', in Kindle's idiom) quickly from the terminal.
You can search for books or authors, or you can get a random quote from your collection. Check out the Github repo if you are interested.
Disclaimer: it works on Unix and I recommend a dark terminal background for the sake of readability.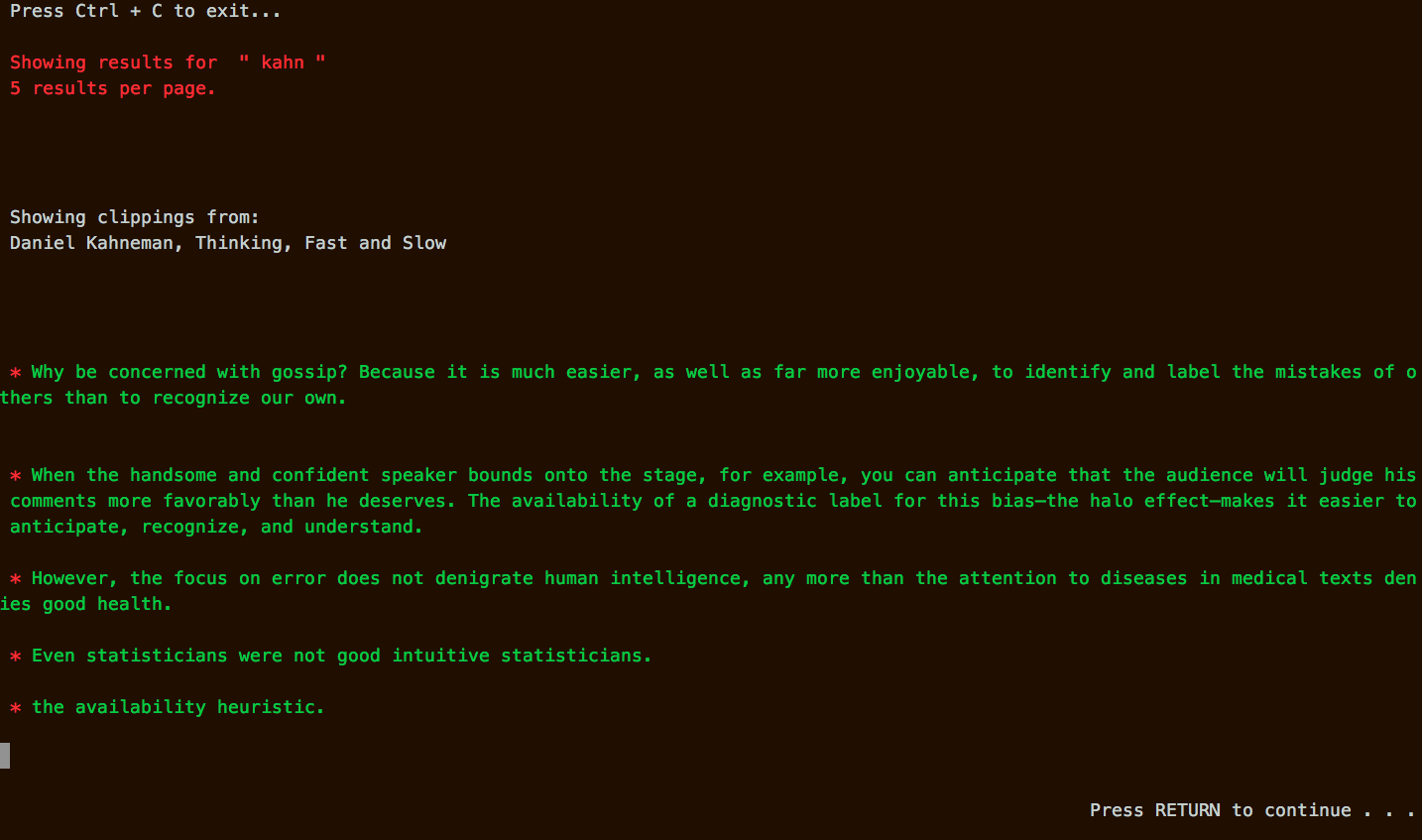 Written on October 27, 2016
---